Padel Arena construction: our project for Starpadel Legnano
29.03.2021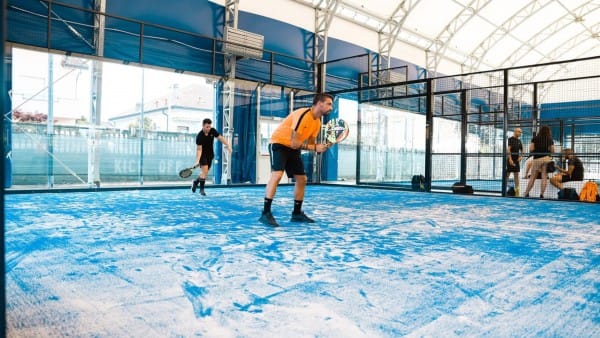 The activity of Favaretti Group in the world of Padel is constantly growing. One of the most meaningful examples in this sense is provided by the recent collaboration with Starpadel Legnano for the realization of a covering structure for three padel courts.
The work, realized after the acquisition of a Sports Center fallen into disuse by Starpadel, was finished in spring and provided the Padel Club in Legnano with the high-level structure it deserves: the Club, indeed, is considered as a point of reference for those who have a passion for this discipline also thanks to a technical staff that includes athletes at the international level.
Covering and accessories designed for the Padel Club
Now the Padel Club in Legnano can count on three full optional, indoor courts, equipped with a condensing heating system and a LED lighting system (up to 500 lux on the ground). The tensile structure, fully responding to FIT regulations, is 12 meters high and measures 23x36 meters, to cover the three panoramic courts the plant is made of. The supporting structure is made of hot-dip galvanized steel and is characterized by a double covering membrane with air cushions, designed to reduce internal humidity and improve insulation in summer and winter. To complete the work, a rainwater gutter and reinforced walls that can be opened around their entire perimeter.
A complex work to design and build, but it gave us great satisfactions. And that's not all: the Padel Club in Legnano will soon widen its offer, enriching it with other 5 panoramic routes of the latest generation, fully-fitted even more than the previous one!