How to convert tennis court or 5-a-side football field to padel court
27.04.2022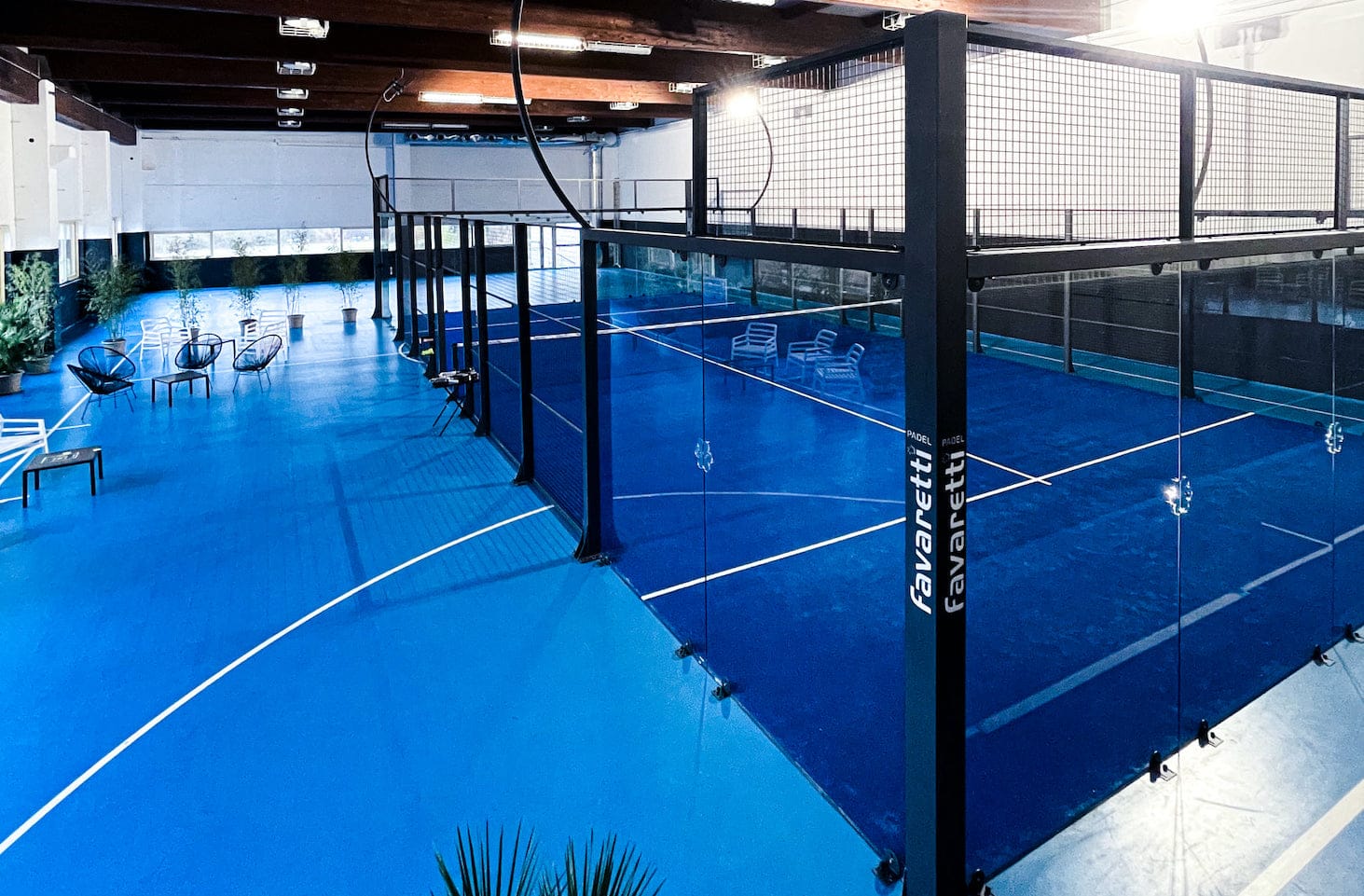 We have already had the chance to speak about the great rise of padel in Italy and how it can be seen as an investment opportunity. In particular, we dedicated an article to the explanation of the steps and the bureaucratic process that need to be followed to build a padel court from scratch. However, you can build a padel court also transforming an existing field that is used for another sport, like 5-a-side football field or a tennis court. In addition to the construction of padel courts and coverings, Favaretti Group can also support you in projects of transformation from tennis court or 5-a-side football field into padel court.
In this article we will explain how this conversion can be carried out and we will deal with the field dimension, the bureaucratic process, and the advantages that a padel court can bring to those that decide to invest in this discipline on the rise.
Padel court dimension
The first question to ask, in order to understand the convenience of this process, is: how many padel courts can be built out of a tennis court or a 5-a-side football field? Let's speak about dimensions: a tennis court measures about 18x36 meters, a 5-a-side football field about 20x40 meters. A padel court is smaller: 10x20 meters. Unlike tennis, indeed, when you play padel the ball can bounce off the side and back walls, so it is not necessary to surround the playing surface with wide, free spaces. The advantages in terms of dimensions are evident since a single tennis court or a 5-a-side football field can be transformed into several padel courts. More courts means also more people, thus a potential increase in incomes.
Permits for
starting from an existing one

In order to build a padel court, you need to follow a precise bureaucratic process that includes an appointment in the Municipality and a feasibility analysis. Also when you start from an existing field you need to follow a precise process, however, the procedure is simpler. In any case, it is advisable to ask the technical office of your Municipality and be followed by a qualified technician to be sure you are following the right procedure.
Why transform a 5-a-side football field into a padel court
In addition to the advantages in terms of dimensions and bureaucratic process, there is another aspect that needs to be considered, especially if you start from a 5-a-side football field: the popularity of both disciplines. Padel is definitely on the rise in Italy: in comparison to 2020, in 2021 the number of plants and courts increased respectively by 125% and by 155%. Also the increase in the number of court reservations is an evidence of the increasing success achieved by this discipline: the app Playtomic recorded over 4.6 million court reservations in 2021, a leap forward in comparison to 2020 (1.6 million). On the contrary, 5-a-side football is experiencing a decrease in comparison to the past, also due to Covid-19, which has compromised contact sports.
Outdoor or indoor padel courts?
If the court you start from is outdoor, the most convenient choice might seem to be opting for an outdoor padel court. However, it is self-evident that a covered court could give us the chance to use the plants in every season, no matter the weather conditions, ensuring continuity in the club's work. If you consider that only 30% of courts in Italy are indoor, opting for a covered plant might mean that you are offering something more than the average. Favaretti can support you in the best possible way in choosing the type of coverage for your padel courts, providing you with only certified products of the highest quality.